Conservative therapy: Infil­tration
Infiltration describes the process of targeted injection of steroids into the spinal canal.
Pain should be reduced 48 hours after the injection.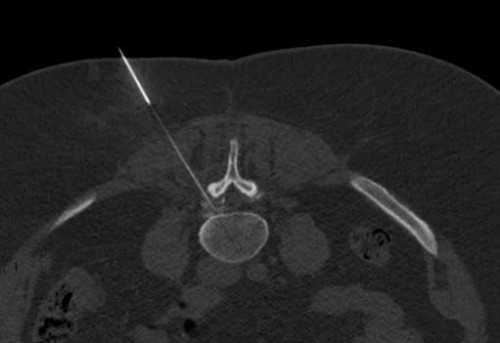 Infiltration can be used to treat prolapsed discs or spinal stenosis as a form of pain therapy.
Failure of infiltration may require surgery to reduce pain and improve function.
Infiltration is conducted in an outpatient setting under X-Ray control.