Medical Team
Beat Wälchli M.D., D.C.
Michel Schneider M.D.
Beat Wälchli M.D., D.C.
Board-certified orthopedic surgeon
Board-certified spine surgeon
Board-certified chiropractor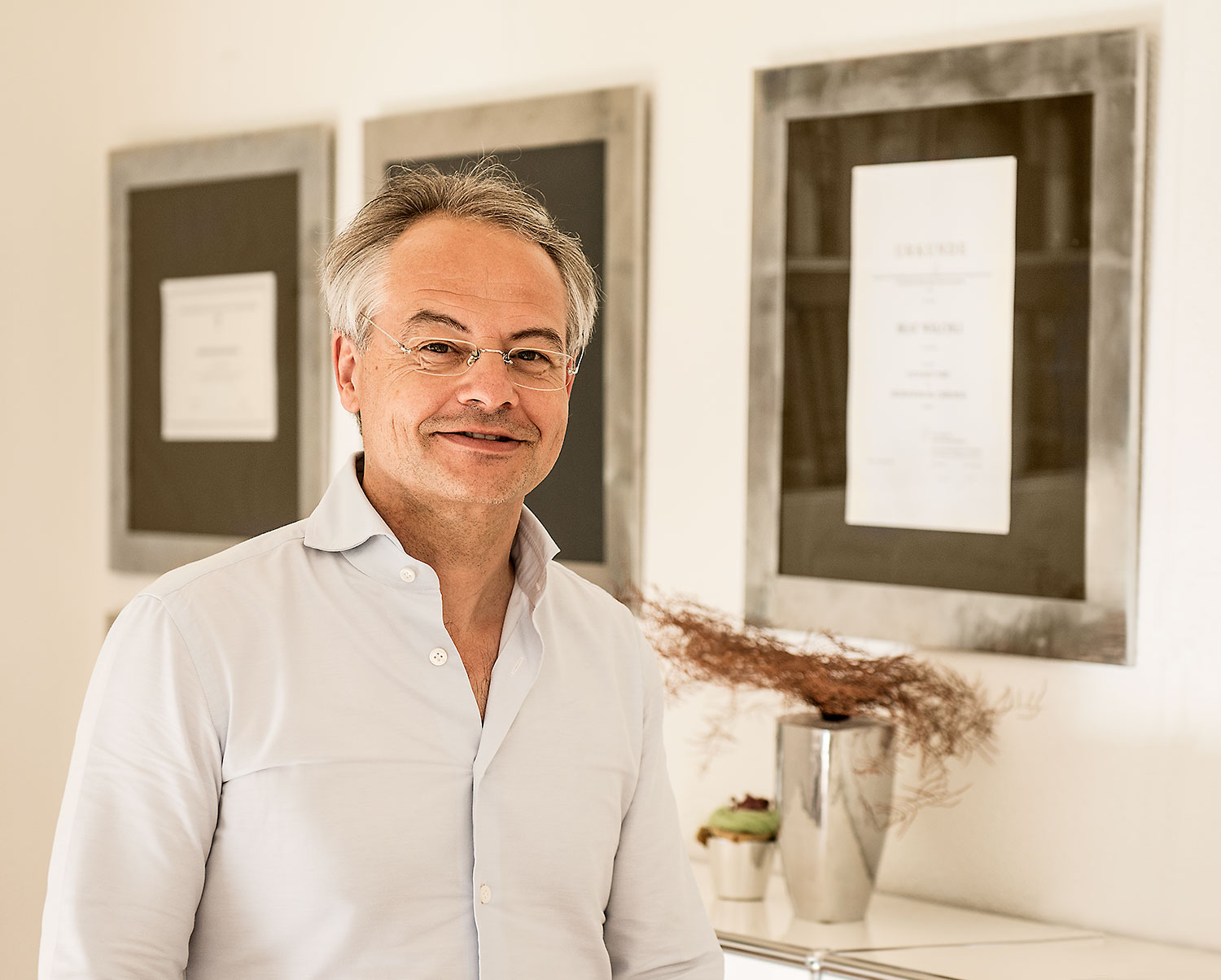 Beat Wälchli, MD, DC, is a board certified orthopaedic surgeon, specialized in the treatment of spinal diseases.
Areas of expertise include the conservative and surgical treatment of degenerative changes of the spine (e.g. endoscopic and microsurgical disc surgery, minimal invasive spinal surgeries and complex revision surgeries).
Beat Wälchli obtained his chiropractic degree at the Canadian Memorial Chiropractic College in Toronto Canada and the Swiss chiropractic board certification in1987.
After graduation from medical school in Zurich, he obtained the title of a board certified orthopaedic surgeon in 2002.
He followed residencies and a fellowship program at the University Clinic Balgrist, Zurich, Inselspital Bern, Schulthess Clinic Zurich and the University hospital Zurich.
Since 2004 he has consulted and treated patients in his own practice as well as for the hospital Zollikerberg.
He has remained active as a chiropractor at the "Zentrum für Chiropraktik, Zurich" throughout his professional career, currently acting as a consulting partner.
Anthony Ghaffari
M.D.
M.B.B.S.
Board-certified neurosurgeon