Medical Team
Beat Wälchli M.D., D.C.
Michel Schneider M.D.
Beat Wälchli M.D., D.C.
Board-certified orthopedic surgeon
Board-certified spine surgeon
Board-certified chiropractor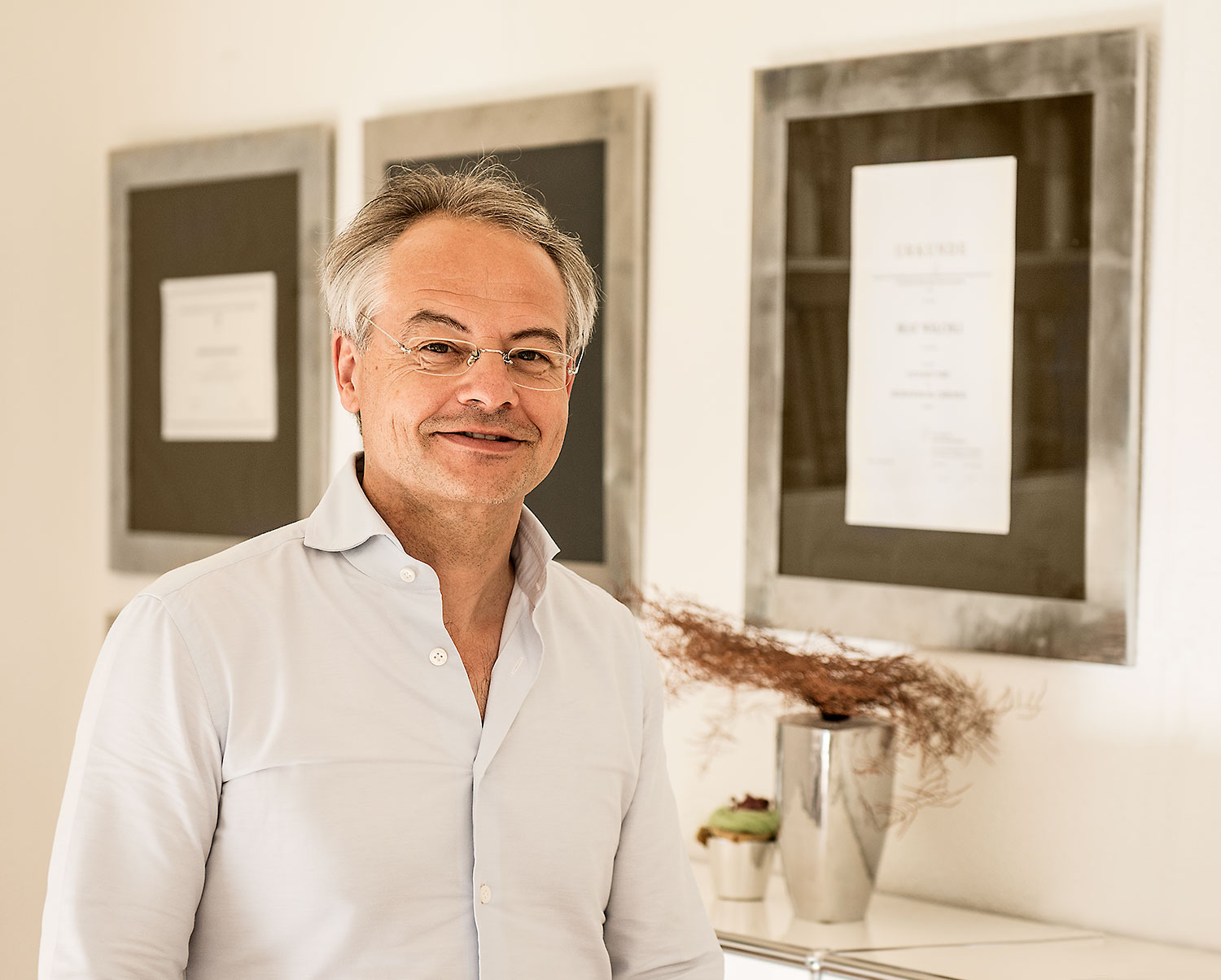 Beat Wälchli, MD, DC, is a board certified orthopaedic surgeon, specialized in the treatment of spinal diseases.
Areas of expertise include the conservative and surgical treatment of degenerative changes of the spine (e.g. endoscopic and microsurgical disc surgery, minimal invasive spinal surgeries and complex revision surgeries).
Beat Wälchli obtained his chiropractic degree at the Canadian Memorial Chiropractic College in Toronto Canada and the Swiss chiropractic board certification in1987.
After graduation from medical school in Zurich, he obtained the title of a board certified orthopaedic surgeon in 2002.
He followed residencies and a fellowship program at the University Clinic Balgrist, Zurich, Inselspital Bern, Schulthess Clinic Zurich and the University hospital Zurich.
Since 2004 he has consulted and treated patients in his own practice as well as for the hospital Zollikerberg.
He has remained active as a chiropractor at the "Zentrum für Chiropraktik, Zurich" throughout his professional career, currently acting as a consulting partner.
Michel Schneider M.D.
Board-certified neuro surgeon
Board-certified spine surgeon
After his initial training in business information techonology, Michel Schneider completed his Matura for adults in 2004 while working for a renowned private bank in Zurich, before studying medicine at the University of Berne. He completed his doctoral thesis at the University of California in San Francisco, USA, in 2008, under the internationally renowned pediatric neuroradiologist Prof. James Barkovich, on magnetic resonance imaging studies of the fetal brain development during pregnancy. 
After graduating as Master of Medicine and absolving the state examination in 2011, he also received his doctorate as Dr. med. in 2011 from the University of Berne. He then completed his residency program in neurosurgery at the cantonal hospitals of Winterthur and St. Gallen. This was followed by two fellowships 2018-2019 in spine surgery, one fellowship in orthopaedic spine surgery (deformity and degenerative surgery of the spine) at the Balgrist University Hospital, Zurich, Switzerland (Prof. Dr. med Mazda Farshad, MPH) and one fellowship in spinal neurosurgery (surgery of spinal cord tumors and degenerative cervical spine) at the Toronto Western Hospital, Canada, (Prof. Michael Fehlings, PhD, MD, FACS, FRCSC). 
Michel Schneider wrote research papers under Prof. Fehlings in the field of non-traumatic spinal cord injuries (cervical myelopathy) and received a "Best Paper" award from the North American Spine Society NASS in 2019 for his research work supported by the Swiss National Science Foundation (SNF).